Many factors in life can put significant pressure on individuals and relationships. Most of us have not been taught specific communication and relationships skills so learning can be through trial and error and from modelling those around us, generally our own parents.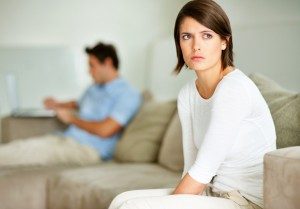 Some of the more common relationship issues that often require couples counselling and marriage counselling are:

Communication issues, cultural differences, intimacy issues, disconnection, infidelity, financial stresses, gambling, substance abuse or other addictions, child rearing, mental health issues, complacency, shared roles and family issues.
Mind@Work Psychology has a team of experienced and highly skilled relationship psychologists who can provide relationship counselling to assist you with couples therapy in a safe and neutral environment. Couples counselling will help you better understand the difficulties in your relationship and develop tools to overcome these issues.

You will also be able to explore what potential your relationship has and what tools are required for you to achieve this potential. In some circumstances where it may be best to end the relationship your psychologist will guide you to a healthy and amicable separation.
If you are seeking marriage or relationship counselling from one of our highly trained and professional psychologists contact Mind@Work Psychology on 03 9440 9886 or email info@mindatworkpsychology.com.au today.