Mind@Work Psychology is a registered provider of NDIS (National Disability Insurance Scheme) therapeutic services in the northern Melbourne area. We provide support for people who have a diagnosed psychosocial (mental health), intellectual/cognitive or physical disability.
Being a NDIS Registered Provider means that we have met the NDIS requirements regarding qualifications, approvals, experience and capacity for the approved supports.
Our Mind@Work NDIS practitioners are nationally registered and experienced in a diverse range of fields. They are carefully selected for their expertise, life experience, compassionate and non-judgemental approach.
At Mind@Work Psychology we believe that psychological support for people living with a disability is a valuable and often essential component to achieving personal, social, and emotional wellbeing.
Our practitioners work collaboratively with people with disabilities to help reduce the impact of the disability and the barriers it can too often create.
Our practitioners can assist with:
Identifying and working towards new goals
Finding relief from negative feelings
Minimising the impact of mental health
Finding tools and techniques for coping with challenges
Improving social skills to develop and enhance relationships & community participation
Improving daily living skills for independence
Emotional regulation
Empowering support networks
NDIS Funding
We provide services for NDIA Managed, Plan-Managed and Self-Managed participants.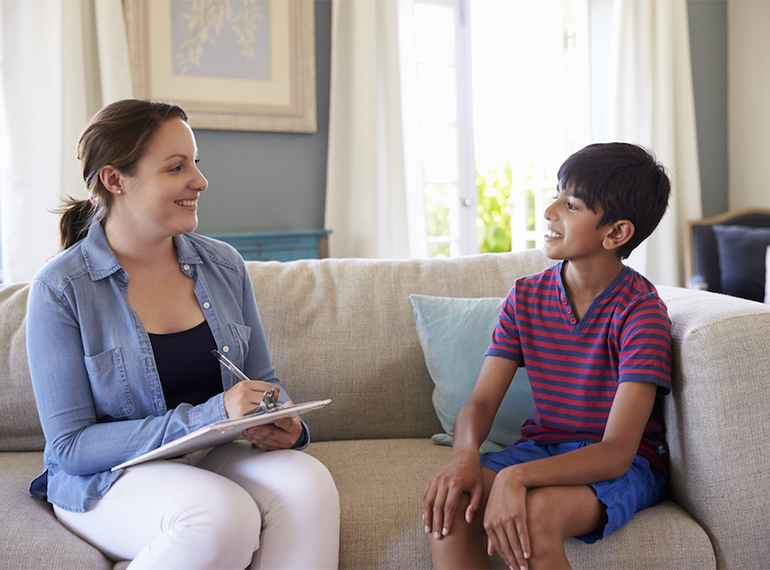 Support for Carers
We are aware of the impact a disability can have on family members, partners, and support workers. This is why we provide assistance to help you be the best support you can be for your loved one in times when it might be tough or particularly hard going. The aim is to provide a safe and supportive environment for you to discuss your concerns and explore ways of making things more manageable.
Support for carers/family members can be accessed privately or with a GP referral under a Mental Health Care Plan for Medicare rebates. Please contact the practice on (03) 9440 9886 to discuss service options.
Carers may be eligible for a limited number of funded counselling sessions through Carer Gateway. Carer Gateway offer emotional practical and financial support for carers.
Carer Gateway: 1800 422 737 or visit https://www.carergateway.gov.au/
---
New Referrals
If you are a participant, you can fill in the New Client Enquiry form (rlink to form) and we will contact you to discuss making a booking. If you would rather us coordinate with your Support Coordinator, kindly supply their details on this form.
If you are a Support Coordinator, a plan nominee or a family member, you can contact our Practice Manager to discuss your participants needs and explore which therapist might be a good fit. Or you can fill out our NDIS Referral Form below and our Practice Manager will call you.