Our practitioners are all nationally registered and qualified in a range of different approaches, life experiences and philosophies. Common to all is a passion for counselling and a belief that everyone they see deserves the best life possible.
---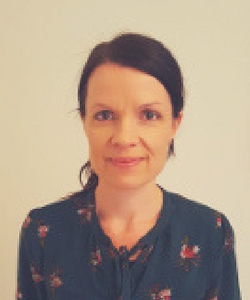 Emma Clarris
Emma Clarris is a counselling psychologist with extensive experience in individual and group counselling. She has tertiary qualifications in Law, Masters Degrees in Counselling Psychology, Criminology (Forensic Psychology), Taxation and was a practising lawyer for several years before becoming a psychologist. As such, she brings a diverse background to her work. She is also a trained Coach and has written several coaching programs in the areas of leadership and employment services.
Emma's counselling philosophy is based on offering the individual an alternative approach to common interventions, giving them the opportunity to acknowledge and confront their own self-imposed barriers to employment, design and master their individual solutions and implement a long-term plan that produces lasting change. Her approach is founded in humanistic and psychodynamic principles but utilises a solution focussed, positive psychology philosophy to bring about results.
With significant experience in the public service, private industry and the larger non-government organisational sphere Emma has worked with clients from a diverse range of backgrounds and issues including depression, anxiety, relationship breakdown, addiction, complex trauma, grief & loss, workplace stress as well as career and life transition. Medicare rebates available with a Mental Health Care Plan from your GP.
---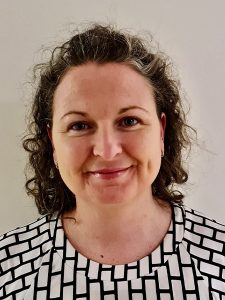 Kate Baxter
Kate is a generalist psychologist who studied in Darwin and began in the not-for-profit sector supporting clients with alcohol and other drug problems. Kate mainly works with adults and provides a warm and nurturing space that fosters connection and compassion so clients are safe to explore a deeper understanding of themselves. Her approach is based on a sensorimotor model. This style of therapy builds on traditional therapies by integrating a body approach that seeks to work alongside our thoughts and emotions. She also draws upon other modalities, such as: Mindfulness, Psychodynamic (building awareness of the link between our childhood and how this shows up in our adult life), Acceptance and Commitment Therapy (ACT), Cognitive Behavioural Therapy (CBT), Motivational interviewing, Attachment Theory, and Emotional Freedom Techniques (EFT). She also has a background in classical yoga and is teacher-trained. Her areas of interest include: anxiety and depression, developmental (childhood) trauma, addictions, family and relationship problems, developing self-love and compassion, problems with communication and boundaries, sleep difficulties, and grief and loss. Kate is curious about the narrative of the mind as well as the body. She draws attention to the body to help client's build awareness around their automatic patterns. This process enables clients to identify and deeply understand why they react the way they and help shift old patterns that no longer serve them. Medicare rebates available with a Mental Health Care Plan from your GP.
---
---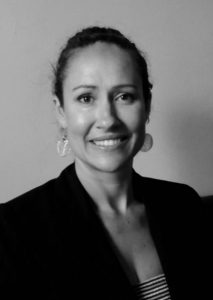 Erica Patrick
Erica Patrick is a registered psychologist with a master's degree in counselling psychology. She uses a holistic and integrative approach to therapy, including interpersonal therapy (IPT) Cognitive Behavioural Therapy (CBT), and Acceptance Commitment Therapy (ACT).
Erica is a caring empathic who uses a collaborative approach and makes sure that progress is consistent. She helps her clients achieve better relationships with themselves and other important people in their life. Erica has a special interest in anxiety, depression, relationship issues, life transitions, self-esteem, stress and coping in the workplace, adolescent, and exam preparation.
Erica is also an advocate of Mindfulness Based Cognitive Therapy (MBCT) which incorporates mindfulness/relaxation practices as well as restructuring the negative, self-sabotaging thoughts which control us. Acceptance Commitment Therapy (ACT) is also utilised in her psychological consultations which involves practicing being present in the moment especially with strong emotions one may feel.
Erica will specifically help you achieve better relationships with yourself and other important people in your life. This is possible through accepting yourself and letting go of the past. Specifically healing past insecure attachments, and childhood issues. Erica specialises in anxiety, depression, relationship issues, life transitions, self -esteem, stress and coping in the workplace, adolescence and exam preparation.
Erica can also help with the symptoms with IBS and uses gut -directed hypnotherapy for this. Medicare rebates available with a Mental Health Care Plan from your GP.
---
---
---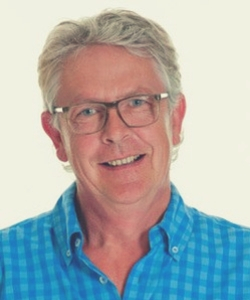 David Bottomley
David has been a practising psychologist for over twenty years. In that time he has worked with all manner of clients and issues from the more clinical such as anxiety, depression, stress and panic disorder to broader life issues such as grief, relationships and personal growth. David also coaches in work/life balance, mid-life crises, self-confidence, communication, goal setting and life transition. David takes a holistic approach taking into consideration both the client's innate personality and environmental factors (nature/nurture). His therapeutic modalities include Cognitive Behavioural Therapy, Client-centred Therapy, Solution Focused Therapy and Acceptance and Commitment Therapy. David is adept at forming meaningful client relationships in a brief time. David has extensive experience working with a range of psychiatric and physical disabilities.
David is the co-author of 'Stop Surviving and Live Your Life' (Fairfax 2008)
---
---
---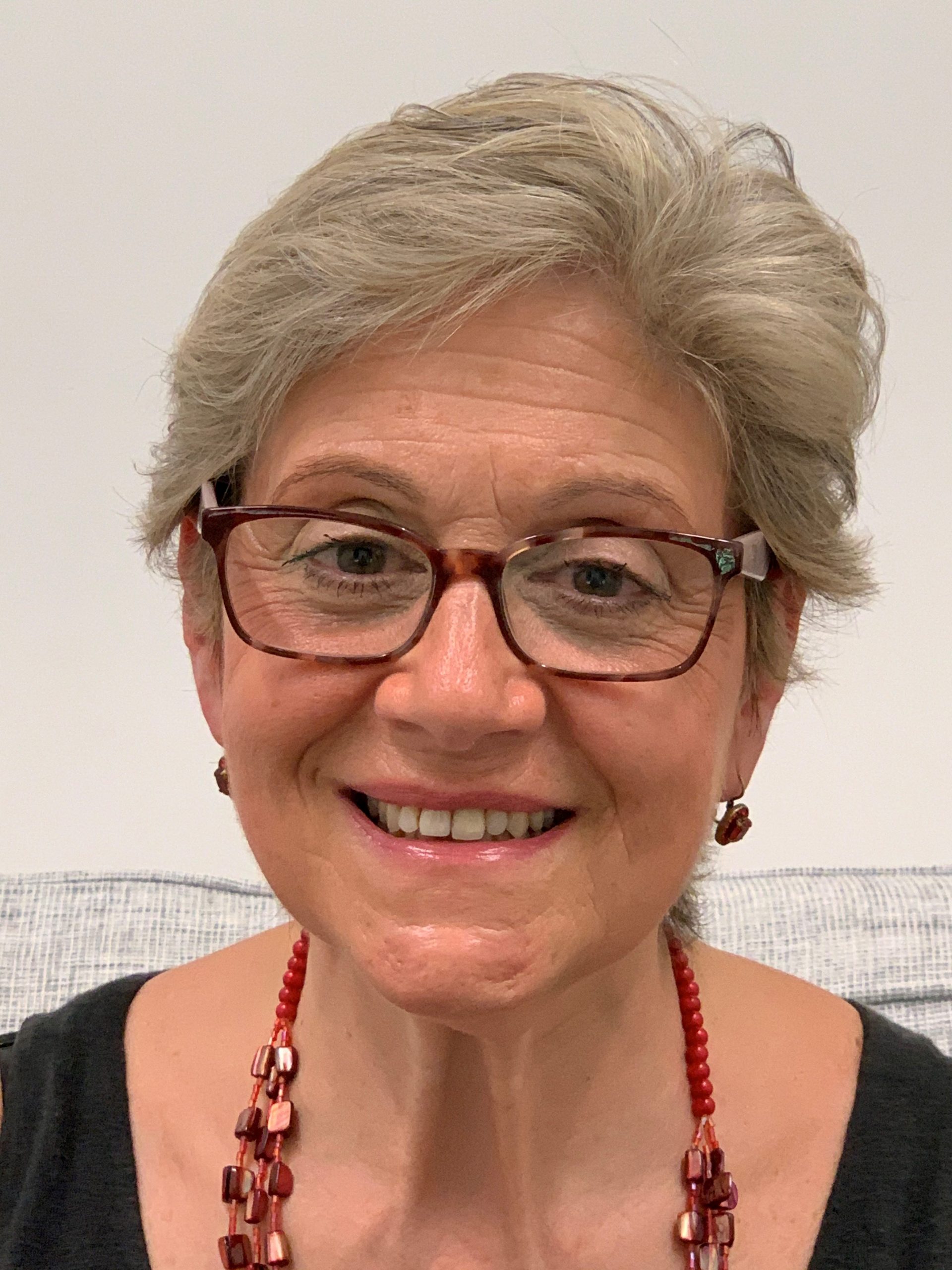 Teresa Maiolo
Teresa is an Accredited Mental Health Social Worker. She has been dedicated to offering high quality psychological support in the clinical mental health field for over 35 years, both within the public and private sectors. In her various roles as a Social Worker, a Psychotherapist and Family Therapist, Theresa has worked with children, adolescents and adults utilising a broad variety of therapeutic platforms to cater to the individual needs of her clients. Through the extensive experience and knowledge, Teresa has accumulated a practical and theoretical depth of understanding about human behaviour and psychological development. Teresa works with clients experiencing depression, anxiety stress, trauma, conflict and loss. Her specific areas of interest are; boding and attachment, stages of development, trauma, family of origin issues and life transitions. Teresa is a deeply committed to building warm, trusting and collaborative therapeutic relationships with her clients, as they aspire to develop more positive, meaningful and sustainable changed in their lives. She currently works with adults ranging from 18 years old upwards. Teresa also offers counselling in Italian. Medicare rebates available with a Mental Health Care Plan from your GP.
---
Bernadette Crompton
Bernadette Crompton is a psychologist holding a Master of Professional Psychology. With a varied background, Bernadette has worked as a tertiary Educator, Counsellor, Professional Coach, and Business Manager. Her qualifications include a Master of Social Science (Human Services Counselling), a Master of Business Administration, and a Doctor of Philosophy (PhD) in coaching and mentoring.
Bernadette works with clients experiencing depression, generalised anxiety, social anxiety, and binge eating disorder. She helps clients find alternatives to emotional eating and unhealthy lifestyles. She has worked extensively with clients faced with grief, loss, and bereavement, and those wanting to navigate career change and transition through the life-span to find new meaning and purpose. Bernadette assists clients through stressful situations such as changes in employment, financial pressures, and relationship difficulties.
With a warm and empathic style, Bernadette ensures she understands client's needs and collaboratively tailors treatment and interventions to help them reach their goals. She utilises a range of approaches including Cognitive Behaviour Therapy (CBT), Acceptance Commitment Therapy (ACT), Schema Therapy, Solution-Focused Therapy, Mindfulness, and Positive Psychology. Bernadette aims to provide clients with a safe and supportive therapeutic space, and welcomes feedback about their experience of working with her.
---
---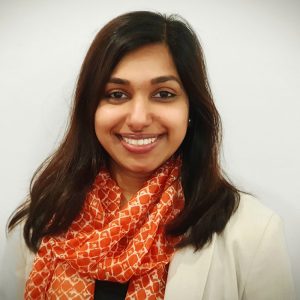 Amy Shah
Amy is a registered counsellor who holds a Masters in Counselling. She is also a provisionally registered psychologist, currently completing her Masters in Professional Psychology and is practicing under supervision. Amy uses an Integrative Approach in working with her clients with an aim to build a supportive, non-judgemental, empathetic and safe space for her clients to be comfortable to share and explore their concerns. Amy believes that each individual has the capacity to overcome their difficulties and therapeutic work is a process that can support people recognise and use their capabilities. With a collaborative approach she works with the client to empower them, create clarity, insight, and a lasting change. She values openness and encourages her clients to provide feedback regarding the sessions.
She provides crisis support and therapy to people (CALD backgrounds) going through mental health issues, relationship breakdown, suicide/self-harm prevention, workplace harassment, domestic/family violence and also providing support when people are looking for direction in life, or going through a difficult phase in their lives. Amy uses a wide range of modalities in her therapy work: Existential therapy; Person Centered Therapy; Solution Focused Brief Therapy; Acceptance Commitment Therapy; Mindfulness; Cognitive Behavioural Therapy.
---
---
Andie Singh
Anindita (Andie) Singh is a provisional psychologist currently working under supervision with over 2 years of experience working with a range of clients in a hospital setting, servicing the adult community team in rural Victoria. Andie believes in establishing strong therapeutic relationships and trust with her clients for a collaborative style of therapy as she believes in a client centered approach. As such, she uses different modalities depending on the needs of the client. Andie is an empathic, supportive and non-judgemental psychologist who is passionate in seeing her clients improve in their mental health while treating them through the process with dignity. Her strengths range from acute risk assessments to more common mental health issues such as anxiety, depression, etc. that affect a client's daily activities. Graduating from University of Melbourne and Monash University, Andie recently decided to move back to Melbourne (2021). Curious by nature, Andie speaks five different languages and has a passion for learning about different cultures. She also has double Masters in International Business and Business Administration. Andie has worked in the field of corporate advertising and marketing successfully for many years in Sydney and New Zealand before making the change to pursue a career in Psychology which she finds personally more rewarding.
---
---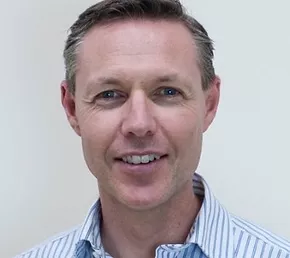 Darren Besansko
Qualifications Diploma Transpersonal Counselling; Grad Diploma of Student Welfare; Diploma of Education; Master of Engineering (Electrical); Cert IV Training and Assessment
Darren is an Australian Counselling Association accredited counsellor with both a diploma in transpersonal counselling and completing a graduate diploma in counselling and psychotherapy. He uses a holistic and person centred approach to therapy including psychodynamic work, mindfulness practice, and Acceptance and Commitment Therapy (ACT). Darren has a grounded and supportive approach that allows clients to explore deeply and make decisions that lead toward a more meaningful life. He provides space for emotional, spiritual and physical aspects to help in the process of personal growth so you can release more of your potential. Darren has a strong interest in mens mental health from adolescence onward and significant experience contributing to the personal development of men, including small group settings. In particular Darren has experience with general life issues, anxiety, exam stress, grief, bad habits, relationships, managing change and surviving in the workplace. You will find Darren offers genuine care, holds hope for the future, is very intuitive and possesses a wisdom well beyond his years.
---
---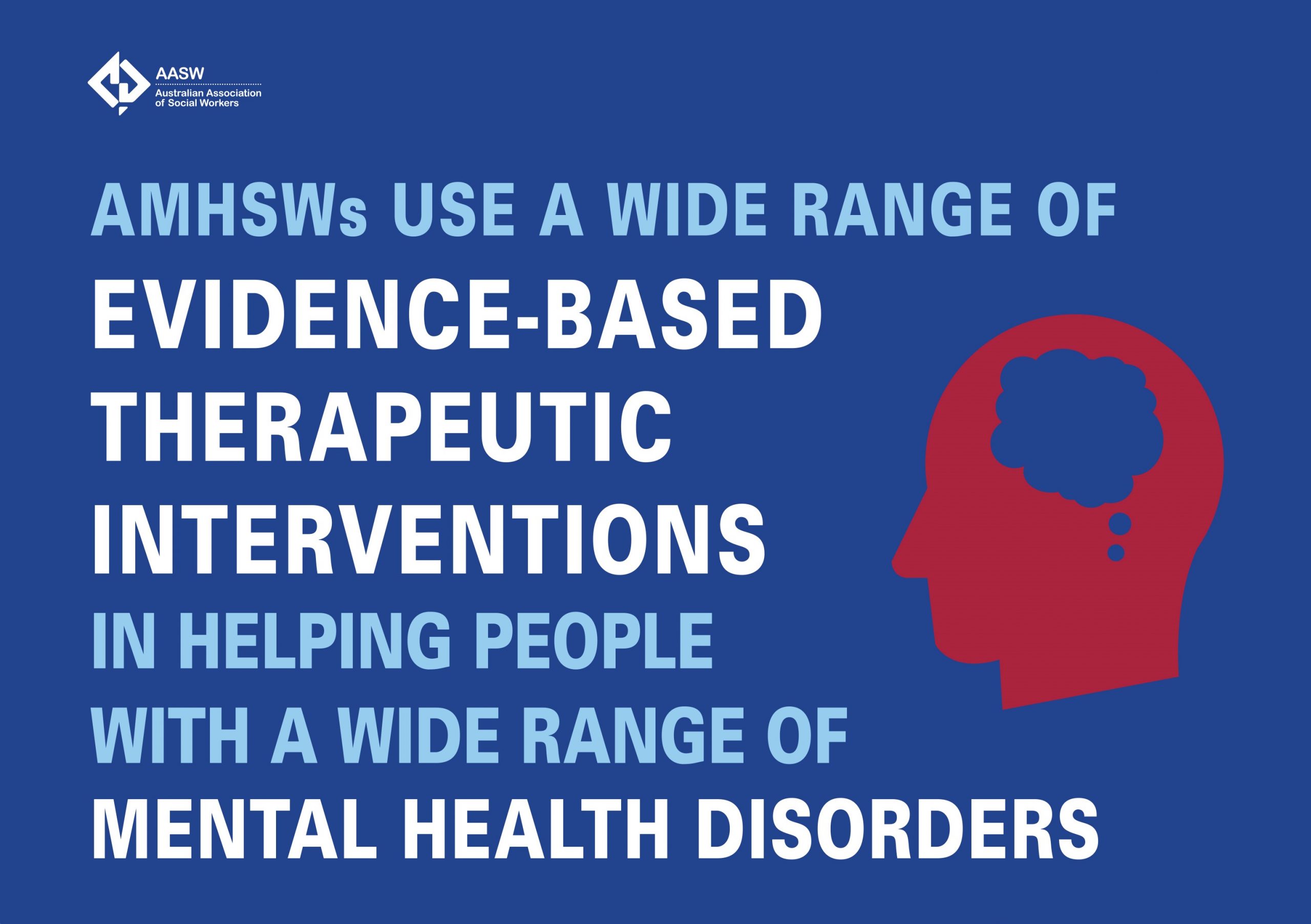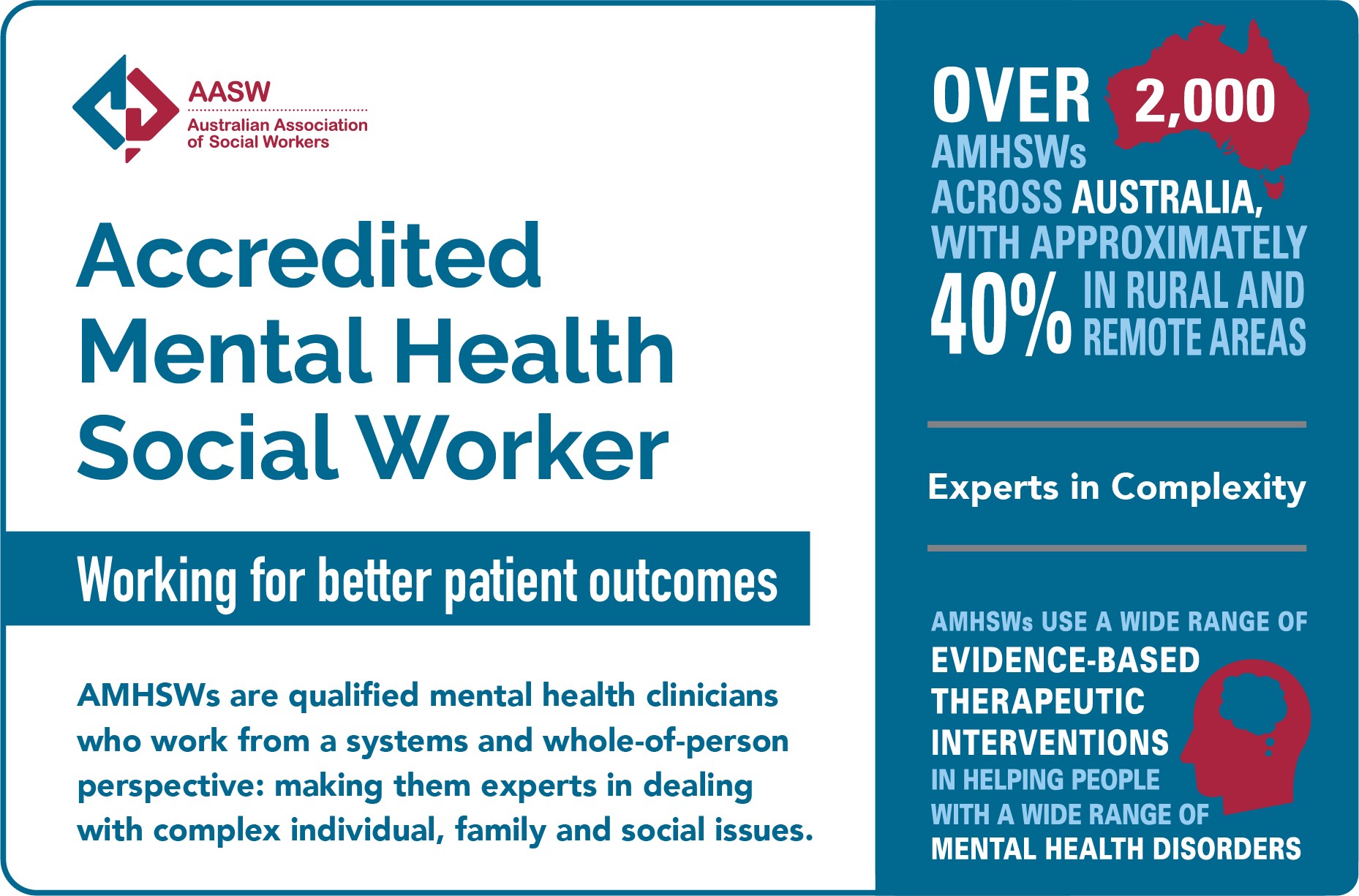 Helen
Accredited Mental Health Social Worker
Qualifications Master of Advanced Social Work (Higher Degree with research component on counselling), Bachelor of Social Work
Helen is an Accredited Mental Health Social Worker who holds a Master of Advanced Social Work from the University of Melbourne and a Bachelor degree in Social Work from Deakin University. Helen is also registered with the Australian Association of Social Workers. Past work includes over 14 years of clinical and program experience across Australia and the UK. Areas of specialization cover Physical Health and Disability, Older People, Veterans, Men, Carers, Family Violence, Women, Elder Abuse, Adjustment and Transitions, Abuse, Work Stress and Bereavement. Prior to previously led Drug and Alcohol, Gamblers Help and Cancer and Chronic Illness specialist teams, Helen also led larger crisis intervention teams for adults which included a separate focus for Carers. Experience in physical and mental health has included community, rehabilitation and hospital settings, including palliative care and end of life care planning. This includes work with carers. Helen has a keen interest in the effects of ill health on overall wellbeing. This includes building resilience within individuals in order to experience better outcomes during and/or following particularly challenging times. This is informed by a well-grounded knowledge in the social determinants of health and how our experiences can influence our potential to lead healthy and nourished lives. Helen implements focused psychological strategies which include Information provision and support to better understand and cope with health and social challenges, Intrapersonal skills, Cognitive Behavioural therapy, Anxiety/Anger/Stress management, Interpersonal Therapy, Interpersonal Skill Development and Motivational Interviewing.
Medicare rebates are available with a Mental Health Care Plan from your GP.
---
---
What is a provisional psychologist?
Psychologists with Provisional Registration
All Psychologists are registered with the Psychology Board of Australia, which ensures they've met high standards in education, training, supervised practice, ethical and professional standards, and ongoing professional development.
A Psychologist with provisional registration is someone who has;
a) completed 5 years of tertiary psychology qualifications (study, placements & research) and is undertaking a final year of 'on the job' supervised practice, or
b) completed 4 years of tertiary psychology qualifications (study, placements & research) and is undertaking two years of 'on the job' supervised practice.
After supervised practice, psychologists with provisional registration who have successfully completed requirements are eligible to apply for their general Psychologist registration. Medicare Rebates
Psychologist's with provisional registration are not eligible for a Medicare Provider Number which means that Medicare rebates do not apply to the services they offer. This is why we offer you a lower up-front fee.
There is a limit to the number of Medicare rebated sessions available per calendar year using a GP referral (Mental Health Care Plan.) Psychologist with provisional registration are not limited in the number of sessions they can provide as rebates do not apply.