Our psychologists are all nationally registered and qualified in a range of different approaches, life experiences and philosophies. Common to all is a passion for psychology and a belief that everyone they see deserves the best life possible.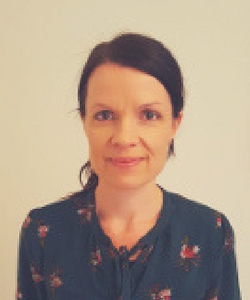 Emma Clarris
Emma Clarris is a counselling psychologist with extensive experience in individual and group counselling. She has tertiary qualifications in Law, Masters Degrees in Counselling Psychology, Criminology (Forensic Psychology), Taxation and was a practising lawyer for several years before becoming a psychologist. As such, she brings a diverse background to her work. She is also a trained Coach and has written several coaching programs in the areas of leadership and employment services.
Emma's counselling philosophy is based on offering the individual an alternative approach to common interventions, giving them the opportunity to acknowledge and confront their own self-imposed barriers to employment, design and master their individual solutions and implement a long-term plan that produces lasting change. Her approach is founded in humanistic and psychodynamic principles but utilises a solution focussed, positive psychology philosophy to bring about results.
With significant experience in the public service, private industry and the larger non-government organisational sphere Emma has worked with clients from a diverse range of backgrounds and issues including depression, anxiety, relationship breakdown, addiction, complex trauma, grief & loss, workplace stress as well as career and life transition.
---
---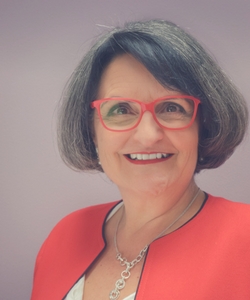 Rita Maulucci
Rita is a registered psychologist and has been in private practice for 25 years mainly working with individuals and couples and therefore has a deep understanding of human behaviour and psychological development.
She works with clients suffering from depression, stress, trauma, anxiety, relationship breakdowns, family of origin issues, parenting issues, menopause, mid-life crises and life transitions.
Rita is eclectic but solution-focused as a counsellor and she carefully matches the therapy to the individual needs of the client. Rita has also worked extensively in various private organisations - she coached managers/leaders, wrote and facilitated hundreds of workshops and she developed Critical Incident Management Programs.
Rita has recently been published, having co-authored the book 'Stop Surviving and Live Your Life – A journey towards fulfilling your potential,' (Fairfax Books).
---
---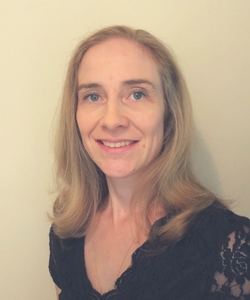 Rosemary de Castella
Rosemary is a registered Counselling Psychologist, a member of the Australian Psychological Society (APS) and APS College of Counselling Psychologists (MAPS CCOUNP). She has interests and experience in a broad range of areas, including depression and anxiety disorders, PND, grief and loss, relationship and marriage counselling, life transitions, self-esteem, workplace stress, adjustment issues, trauma and abuse.
She has worked in elderly care settings and has extensive experience in crisis counselling, suicide prevention and bereavement counselling. Rosemary aims to respond to the individual needs of each client, drawing from a range of modalities, including acceptance and commitment therapy (ACT), CBT, schema therapy, emotion focused therapy (EFT) and body-centred therapies.
She works from a person-centred, strengths based framework and incorporates existential and positive psychology approaches to promote healing and personal growth across the life span.
---
---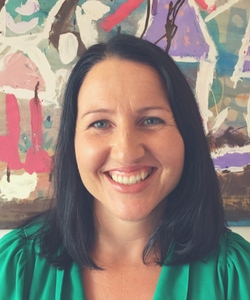 Melissa Trevorrow
Melissa is currently a school wellbeing officer in the Southern-Bayside area. She is an experienced counsellor who has worked with young people in a variety of settings, including the Out of Home Care sector. Melissa has also been a Specialist Children's Worker with a women's family violence refuge. She is passionate about promoting the wellbeing of young people and their families.
Melissa specialises in supporting clients with trauma due to early childhood events, assault or family instability. She is experienced in working with young people with high-risk behaviours and assists children and families experiencing a range of childhood emotional and developmental difficulties.These include: anxiety, depression, adjustment difficulties, grief and loss, educational disengagement and self-harming behaviours.
Melissa has had the privilege of working with the most marginalised families of our community; from those with economically disadvantaged backgrounds to those with refugee and migrant experiences.

She holds a Graduate Diploma in Counselling and she is currently completing Postgraduate Training in Family Therapy. She uses techniques from sensory-motor, creative and play therapy approaches in counselling to engage with children and youth.
---
---
---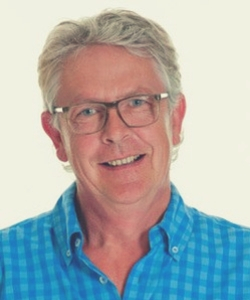 David Bottomley
David has been a practising psychologist for over twenty years. In that time he has worked with all manner of clients and issues from the more clinical such as anxiety, depression and panic disorder to broader life issues such as grief, relationships and personal growth. His therapeutic style is solution focused and he is adept at forming meaningful client relationships in a brief time. In recent times, he has worked with a large number of NDIS clients across a broad range of disabilities.
David is the co-author of 'Stop Surviving and Live Your Life' (Fairfax 2008) and has authored and presented to many corporations over a wide range of psychologically based subjects.
---